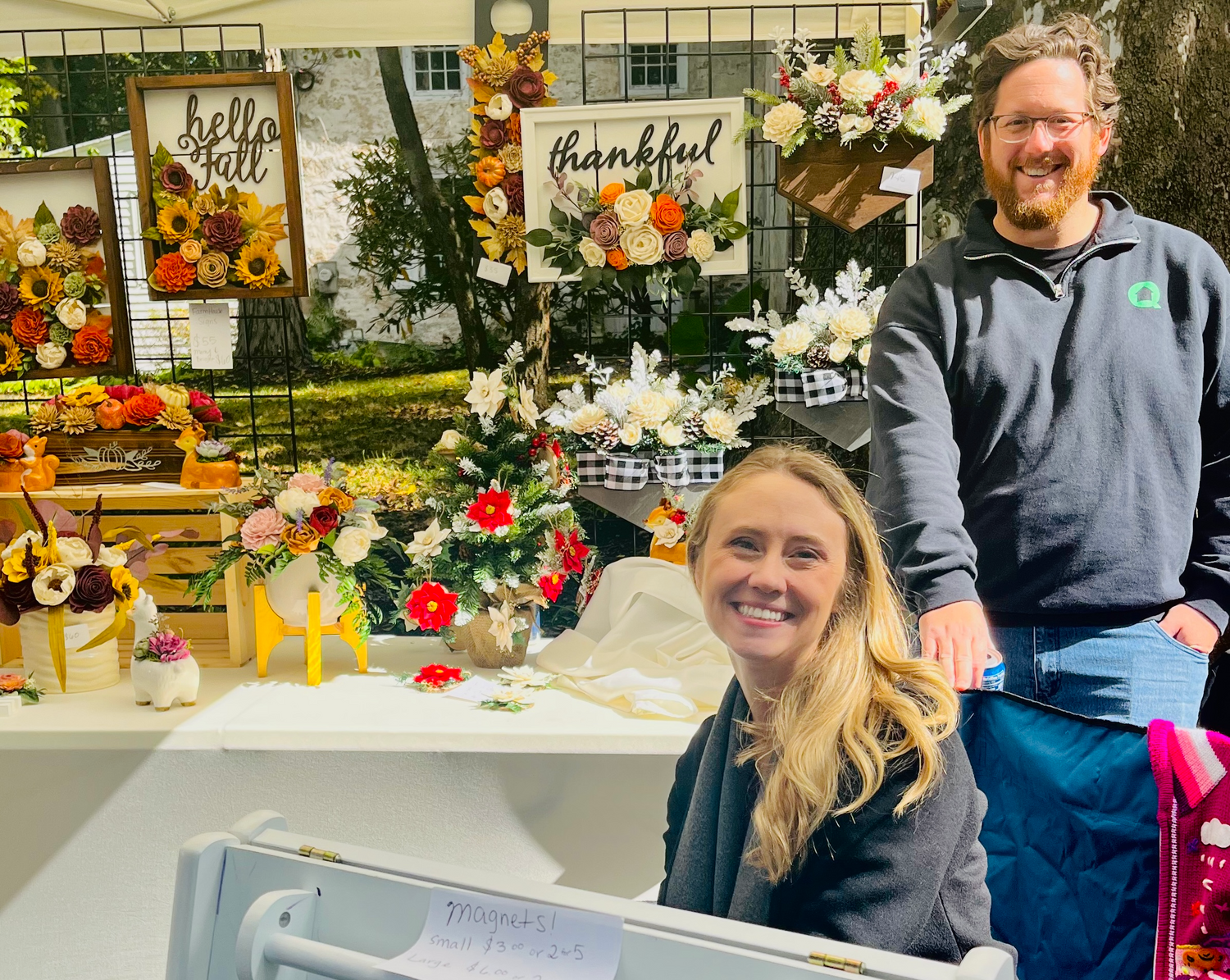 Our Story
Hi! I'm Ellie, owner and floral designer of Little Miss Delilah Wood Flower Designs.
My first encounter with sola wood flowers was in the fall 2020 while my husband Shane and I were planning our own wedding. Always a creative at heart, I knew that I wanted most of our wedding elements to be homemade and created by us.
I fell in love with the creative process of wood flower artistry during this time, and even more so the longevity as well as realistic look and feel to the flowers. One year later, I still have my beautiful wedding bouquet as a special memento from the most joyous day!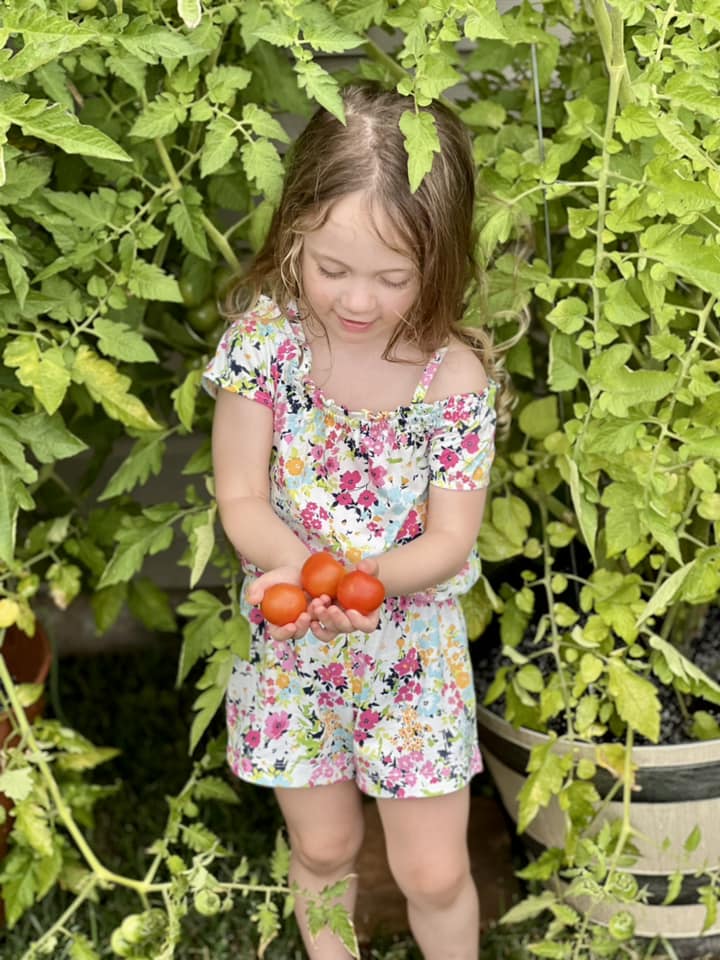 I continued to create with wood flowers during the spring and summer months following our March 2022 wedding. This required significant practice and research in regard to texture, color, and floral arranging. With some gentle nudging and positive encouragement from my beloved friends and family, I decided to sign up as a vendor for a local market to sell my flowers.
My four-year-old daughter Delilah and I spent much of that summer growing an assortment of flowers and vegetables in the yard. It was a nice way for us to spend time outside and connect with nature, as well as for her to learn how food grows.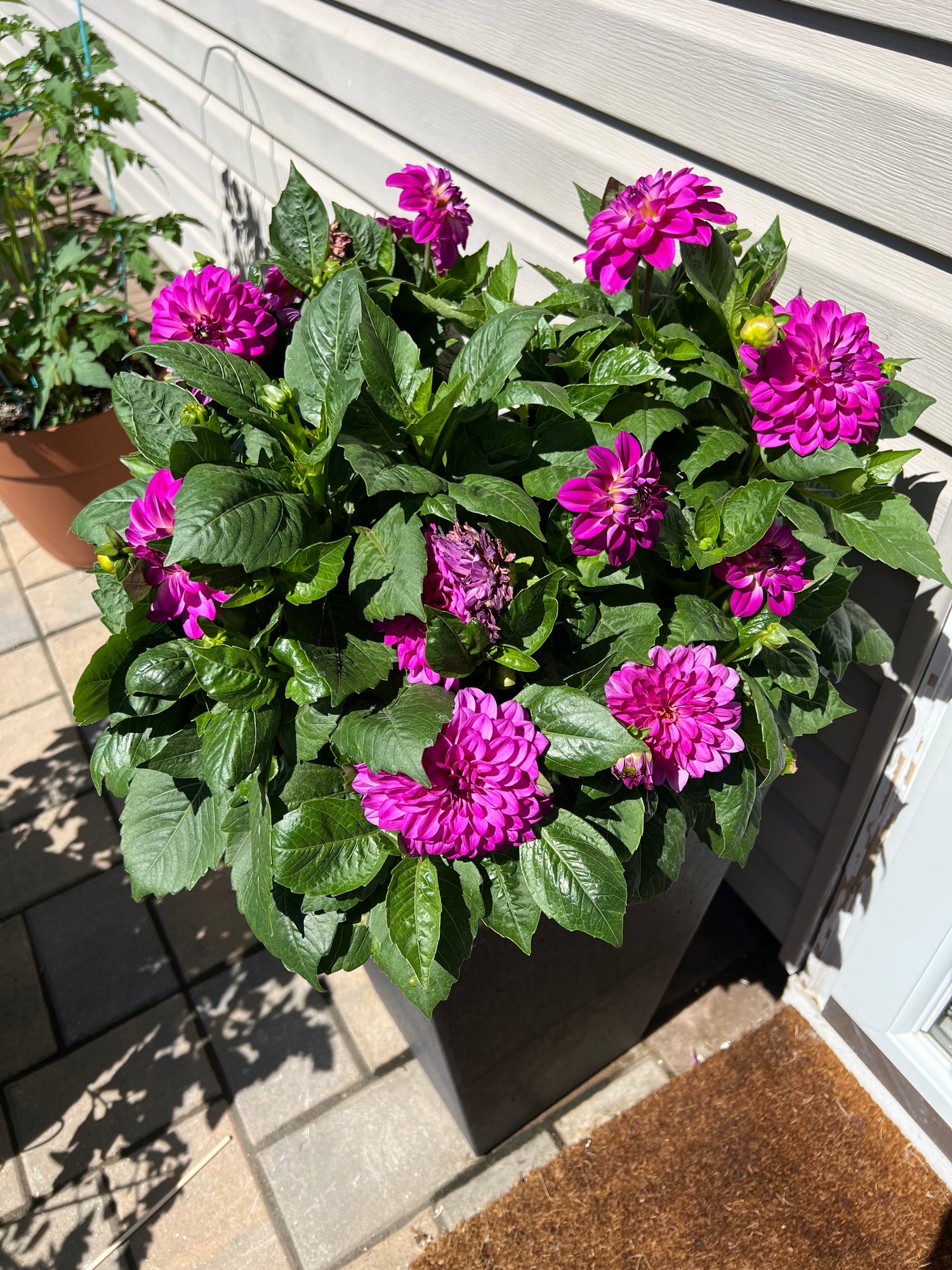 I was particularly fond of the bright purple dahlias I had in a planter on the patio. When researching care and maintenance of dahlias, I stumbled across a particular variety nicknamed "Miss Delilah." A show-stopping bloom of large pink petals blending to white or yellow near the centers, Miss Delilah stands around four feet tall and produces numerous flowers with long stems.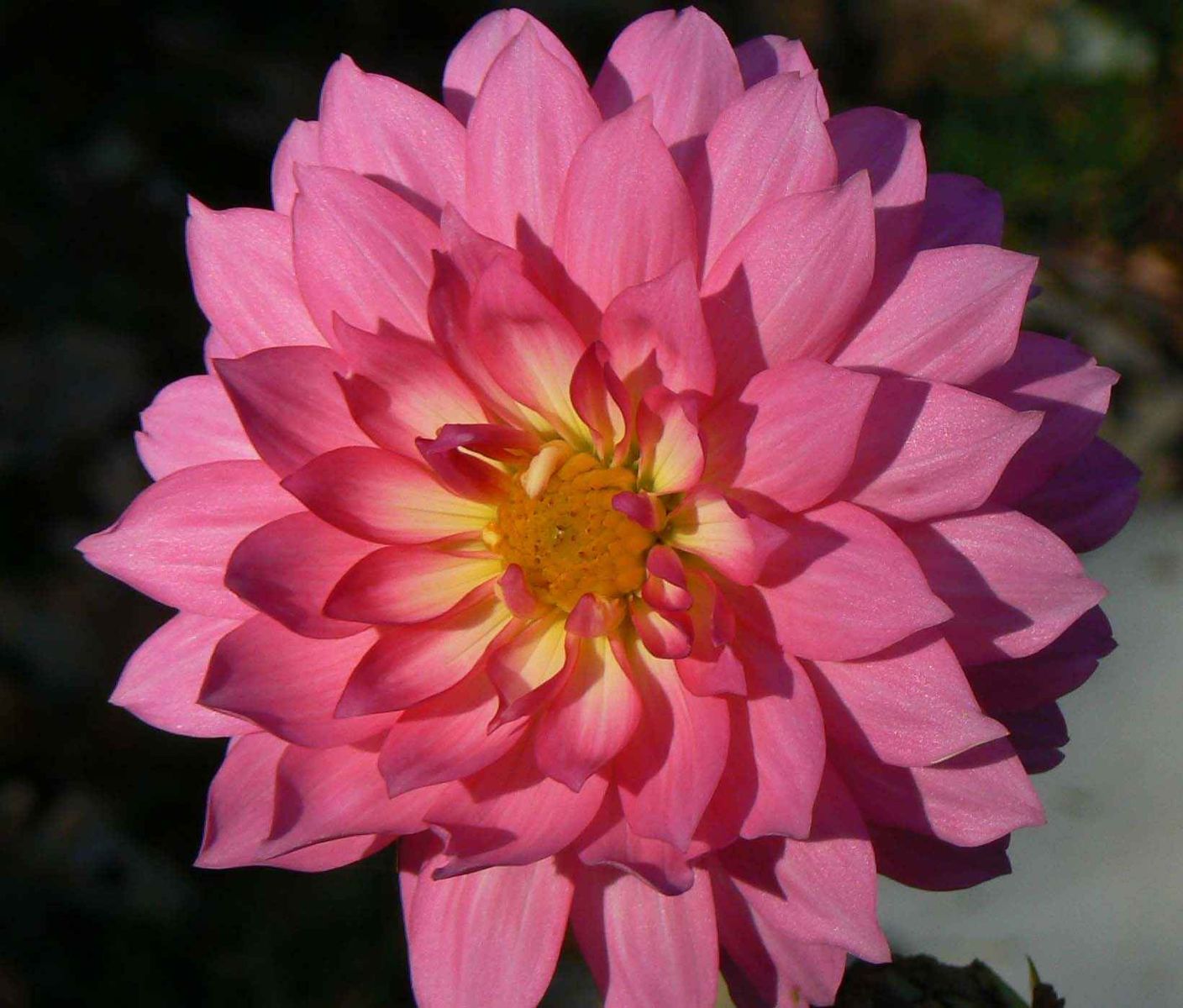 You can imagine my delight at this discovery, and then it all clicked. What a better representation of the business I was trying to build than this beautiful flower that grabs attention, exudes a delicate elegance, while maintaining a certain sweetness with its playful colors of pink and yellow. A constant reminder of my daughter and this cherished time I am able to spend with her while building something special that feeds my creative soul.
What started as a personal project for our special day developed into a creative hobby, and has since evolved into so much more.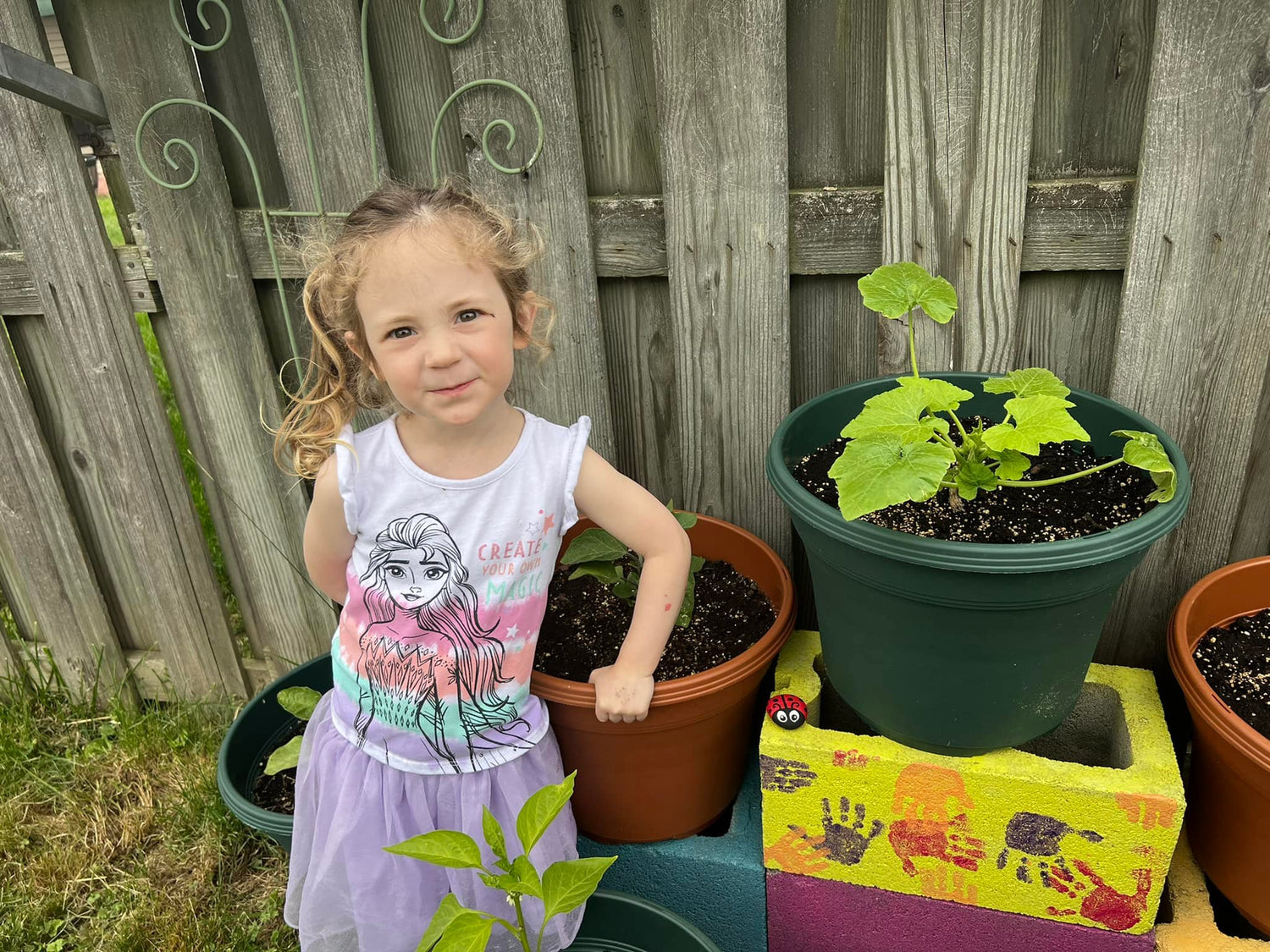 From Our Heart to Your Home
Thank you for helping Little Miss Delilah grow.
Truly yours,
Ellie